Website visitor safety is extremely important. I've mentioned terms here before like SSL, encryption, security and so on.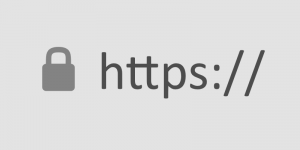 These involve that little green or grey lock in front of the web address in your browser. Clicking on that tells you whether the encryption is valid and what site it's issued to.
Providing encryption was traditionally expensive for website operators. However, it can be had for free these days. There's no reason not to have it.
Encryption refers to a method on website servers that helps ensure you are actually on the website you think you are on. This greatly reduces the risks of fraud.
Ripping you off is a top priority for many nefarious individuals and organizations on the web. One method is tricking you into giving your credit card or other personal information on a "fake" site or web page. These pages often look exactly like those of your bank's or credit card company's or even your email's login pages.
There's usually a small one-time charge for initial setup. Website owners should check with their hosting company or web developer to ensure website encryption (SSL) is included in their monthly hosting at no extra charge. If need be, it's worthwhile to move to a company whose hosting provides this.