How we handle security for our sensitive items at home is important. With all of our concern these days about our online security, secure disposal is often overlooked when it comes to home or office security.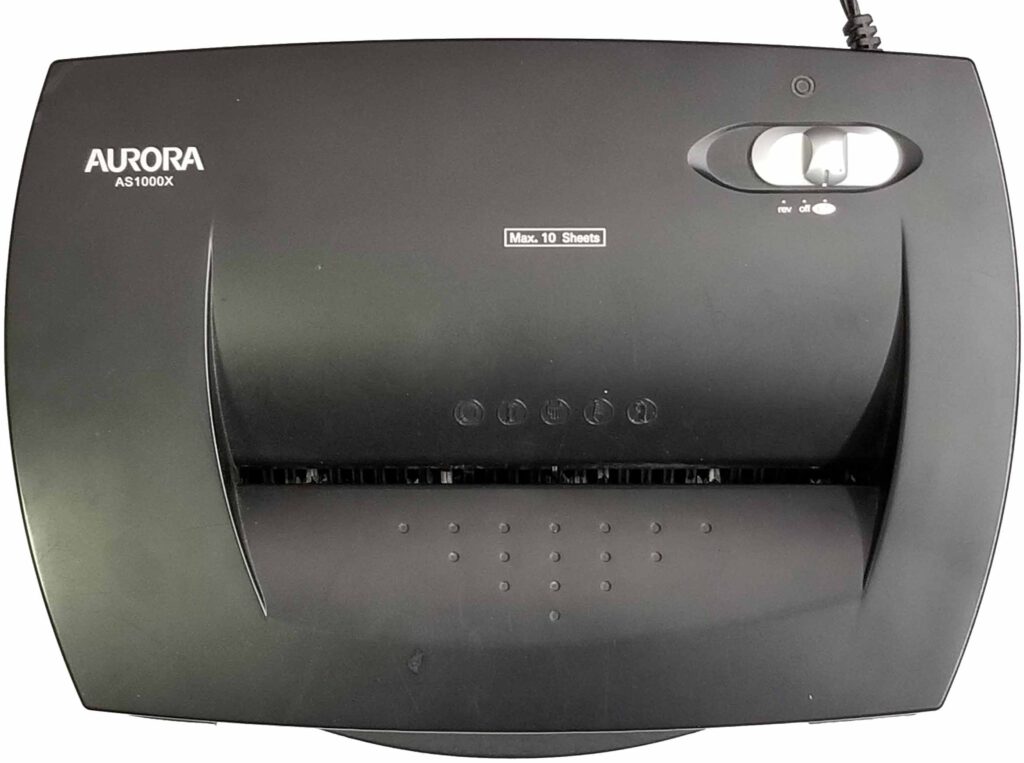 I have been using an Aurora AS1000X that I purchased from Staples for many years now. I like to think of it as my "big boy" shredder. It is rated to do 10 sheets of paper at a time. It can be set to work automatically when paper (or a credit card) is inserted into the middle of the feed slot. It also has a "reverse" setting so it can be unjammed if it gets stuck. For safety, the slot is small enough to prevent nearly anyone's fingers from entering it.
Paper credit card and bank statements and invoices received via mail that are simply thrown away can be a huge security risk. Anything that contains sufficient parts of your credit card or bank account numbers should be shredded or burnt (or both). Also, credit card companies often send those low interest offers in the form of checks that can be used against your credit card accounts. If these checks end up in the hands of the wrong person, you could be in for many headaches. All this can be easily avoided by shredding such items you do not intend to use.
In addition to paper items, most of us have credit cards we need to dispose of on occasion. When credit cards become expired, compromised or simply worn out and needing replacement, they need to be disposed of in a secure manner to avoid giving out the information on them. Just like with paper, shredding is my preferred way of disposing of old credit cards.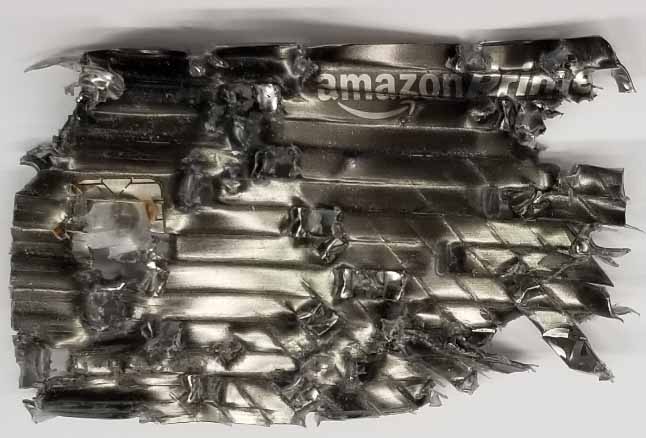 That being said, I recently ran into an issue trying to shred an outdated shopping card issued by one of the large banks. Much to my dismay the card had passed through the shredder with the account number still readable. The card appears to be made of metal covered in plastic. In such a case, I had to use a metal shear to manually cut the card into pieces small enough to prevent the information from being ascertained from the card!
Bottom line is that your home office is incomplete if you are without a shredder. A good shredder can save you many headaches in the long run. Also, the output from your shredder makes excellent kindling for getting a fire going in your fireplace, wood stove or firepit! And as an added benefit, you can rest assured that the shredder output is absolutely unable to be reconstructed after burning.